We are excited to introduce you to the Aloo Tikki update! The first thing you will notice is that you now receive notifications like when we launch a new version of Vev. You may also notice that our UI has received an extensive overhaul, and some elements have changed to make the UI feel and respond more to your expectations. In addition to a UI overhaul, we have also added some exciting new features.
Highlights
UI update
Clicking on your profile image in the new UI will now bring up the User menu. This is where you can select your Team, if you are a member of one, or create a new Team.

You can also go to your User page ("view profile") for an overview of your profile settings, your workspaces, and teams overview.
Start a project from Template
The "New Project" screen will now give you the option to start your project from a blank page or one of your available templates.
We will also be adding more of these standard templates for you to use in the future, so stay tuned!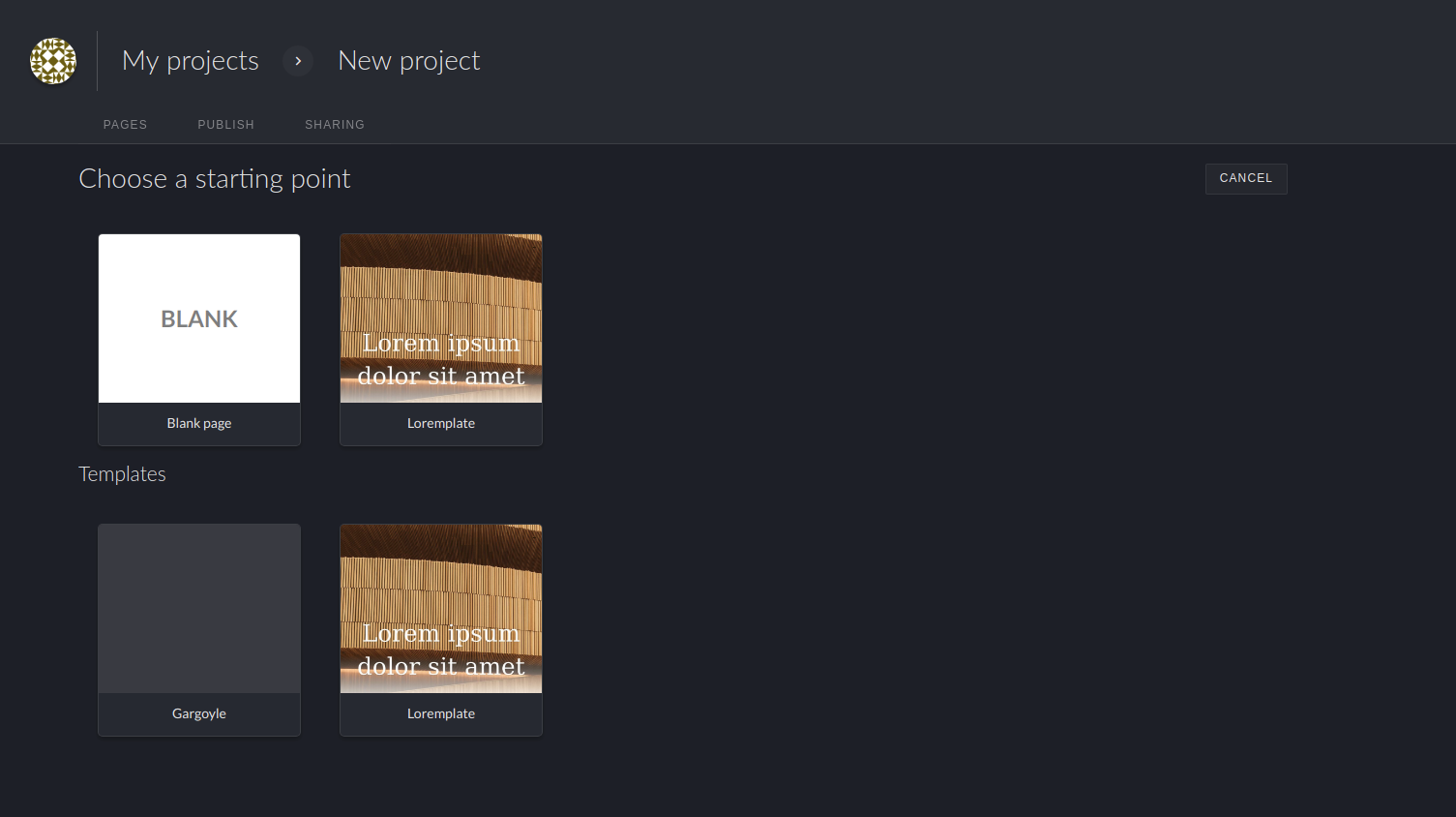 Copy project
If you have a project copied onto your clipboard (using the copy project button from the project overview), you will also get the option to start a project from the clipboard.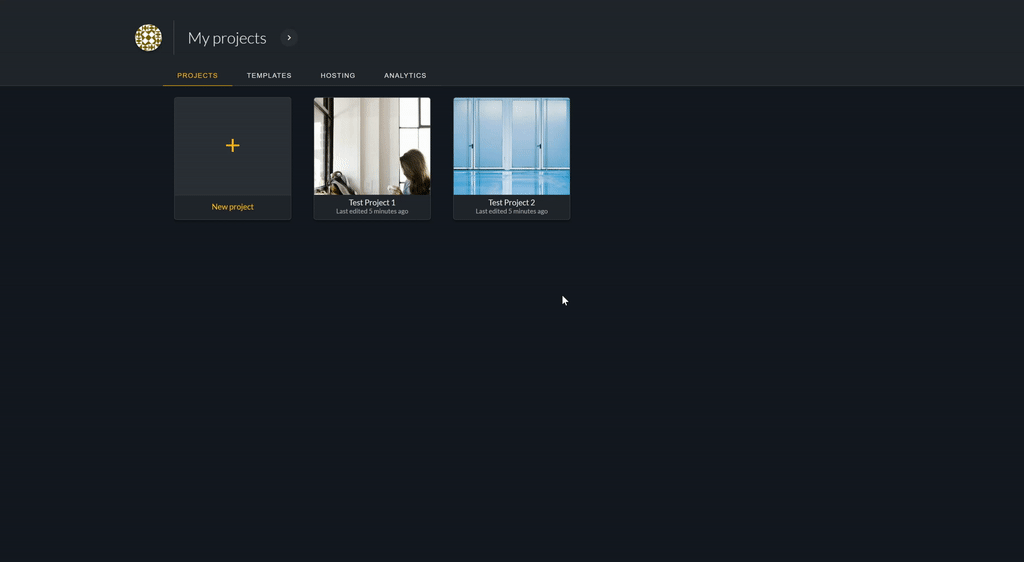 This is great for duplicating projects into different workspaces or between teams.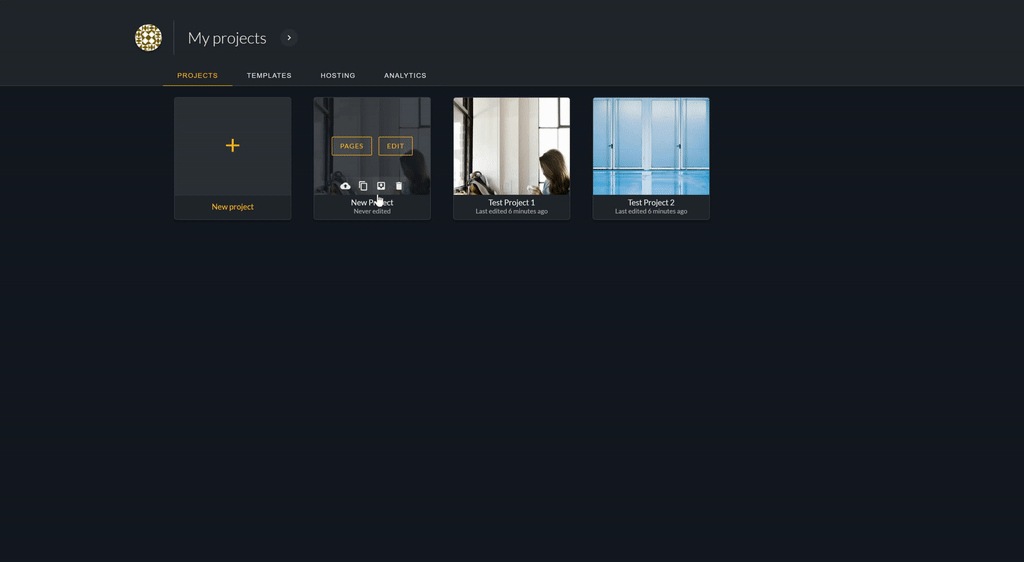 Move project
Now you can also move projects to another workspace or a workspace in another team: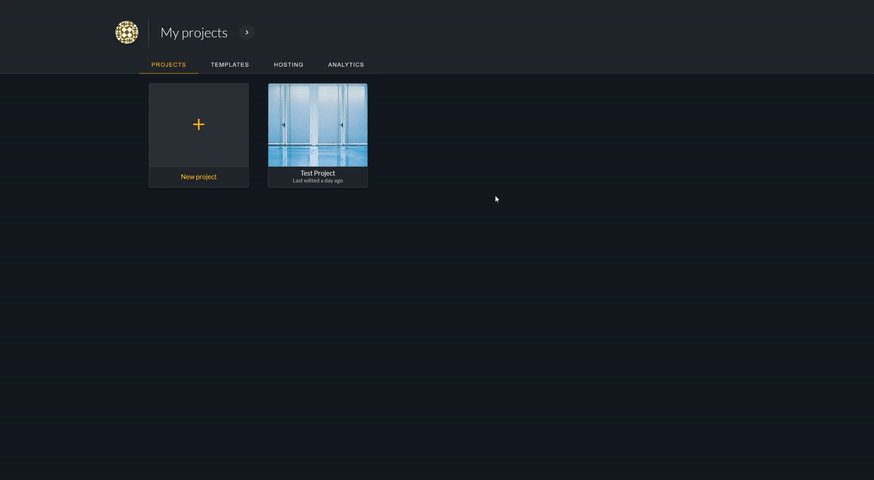 Template splitting
When you select a template to use, you now have the option to use only specific sections of the template instead of importing it completely.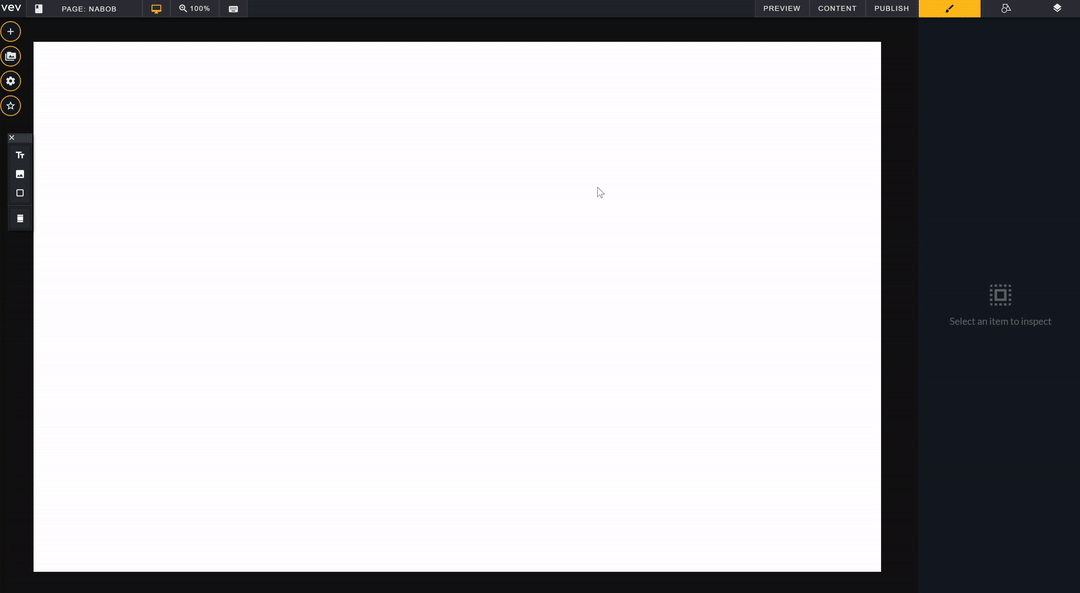 Design Editor improvements
Re-organizing your layers can now be undone using ctrl+z and ctrl+y
You may now set a fixed background-position on mobile devices; it will automatically adjust to devices that support it.
Code Editor updates
[DEPRECATED] We are introducing emmet support for the HTML tab. If you want to learn more about the emmet syntax and how it can greatly improve your workflow, go to https://docs.emmet.io/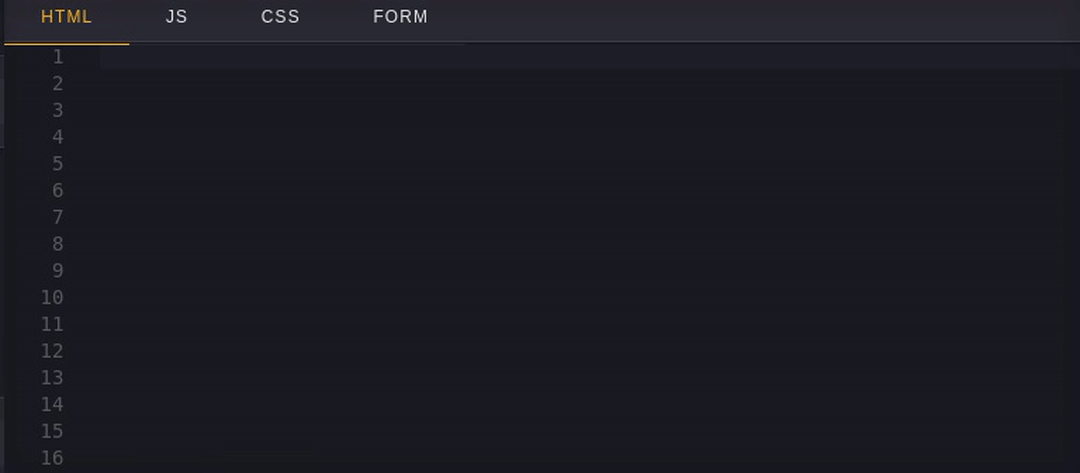 [DEPRECATED] Use emmet to quickly structure and manage the elements in your HTML.
Undo and redo history (Cmd/Ctrl+Z, Cmnd/Ctrl+Y) now persists between the editor tabs.
Improved error handling will make it easier for you to debug your custom code. Compilation errors will try to give you more information as to where the error occurs and why.