We made several improvements on existing features and created some new smart solutions. Take a look at what you need to know about the Bagel release:
Highlights
Frames
Group your content using the frames function. To create a Frame, select multiple elements and group them together from the Context-menu (Right-click on your current selection) or using the keyboard shortcut SHIFT+G (group) and SHIFT+CTRL+G (ungroup).
Layers Panel
Check out the new layers panel now including an overview of frames and add-ons.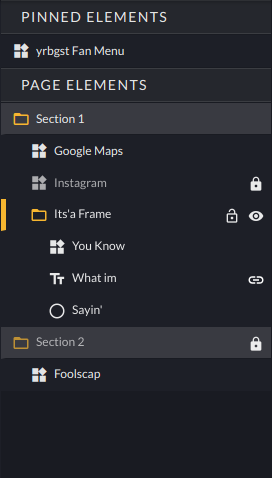 Workspace Fonts and color palettes
You can now change the default font and color palette for your workspaces, so when you start a new project it includes the font and palette of your choice.
You can access the workspace settings by hitting the cogwheel belonging to the given Workspace under your Team overview.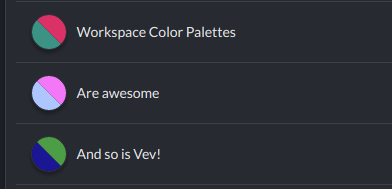 Hosting Plugins
Hosting plugins will make it a lot easier to add and manage custom tracking and scripts to your projects without touching the code.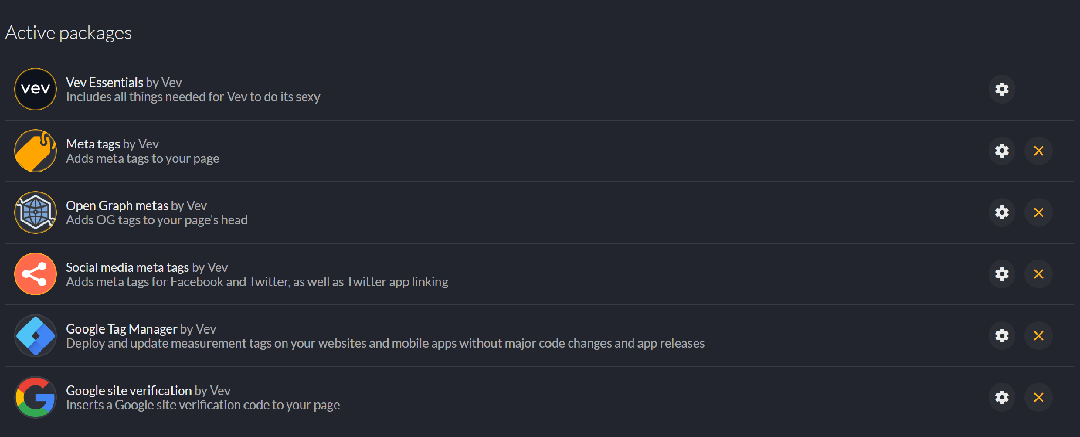 Versioning in the Code Editor
When you deploy your widget, we will create a new version for you. You can at any time see the difference between the various versions of your widgets.
The diff editor also lets you test the other versions of your Widget. Just click on "Test version X" or "Test Draft" to switch between which code you want to run in the Editor.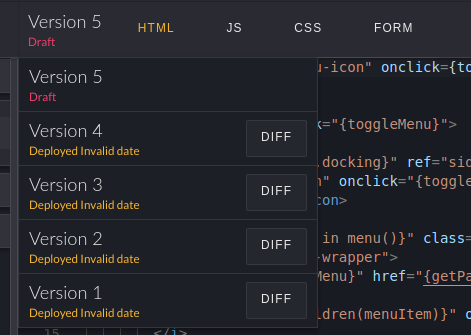 Improvements
We have improved the copy/paste function and you can now copy elements from the layers panel.
We found a bug when using the undo/redo function that made content disappear. It is now fixed and you can undo/redo as you please without any worries.
Improved selection gives you more precise snapping between elements on the canvas.
More visible warning when elements are placed / partially placed outside of the canvas main content bounds.
Improved image compression for large images.
It is now possible to have multiple tabs with the Code Editor open at the same time.